SUPERCHARGE

THE BEAUTY OF

YOUR CURVES
Plump Firm & Tone

with the restorative powers

of Boustise Breast and Bum Creams
WHAT EDITORS ARE SAYING ABOUT BOUSTISE!
Entirely satisfying for those of us looking for a bit of boost to our busts
Give your bosom an ample plump
Breakthrough formula for revitalization of the bust
An answer to all your bosom boohoos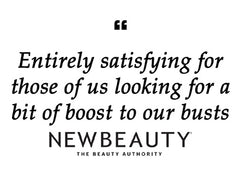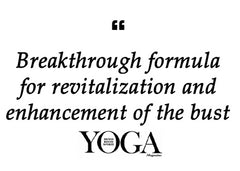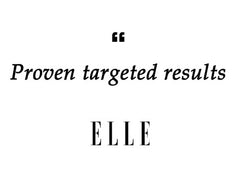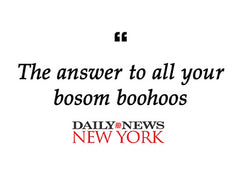 Discover what customers are raving about with our powerful innovations to transform Bum and Bust beauty
BENEFITS
BOOST THE BUST & BUM

WITHOUT THE PROCEDURE
Infused with fat cell revitalizing QuadraPLUMP™ + fat cell recruiting Volufiline, our featherlight serum and cream formulas enrich cleavage, breasts, hips and butts with a synergistic blend of clean skin repairing nutritive actives for optimal curve enhanced results.

Visible improvements are gradually seen through increased volumization, improved structural support, revitalized skin strength, skin plumping moisture retention, and minimization of cellulite, stretch marks, or blotches.

Get a closer look at all of the benefits of Boustise!
Innovative Ingredients, Maximum Efficacy
Our Products Feature:
QuadraPLUMP™ + Volufiline + Repairing & Rejuvenating Actives
QuadraPLUMP™ - Lipid Collecting Hydration Boosting SUPERSTAR Actives
Mediterranean Sea Fern Ferment: has the unique ability to enhance fat lipid collection and retention
Giant Kelp: Deep micronutrient powerhouse to increase dermal fat cell and dermal structural strength
Tamarind Seed: in studies outperforms hyaluronic acid in moisture retention, and aids in nutrient transport
Pomegranate Seed: increases nitric acid levels in skin to help boost transfer of nutritives, promotes Type III connective tissue collagen and moisture retention
Volufiline (Zhi Mu): Asian root found to boost recruitment of additional fat cells during their normal turnover cycle
(+ Other Lifting Firming and Rejuvenating Ingredients)
LIFT, FIRM, REJUVENATE
Boustise's microsphere encapsulated formula also contains Fat Soluble Vitamin A C and E to promote healthy skin formation with a more even structure with an increased capacity for moisture retention.
Multi-Peptides and Gotu Kola help promote collagen producing fibroblasts while White Peony, Niacin, and CoQ10 optimize skin metabolism for all age groups.
Lightweight yet deeply replenishing cream, this powerful breast enhancement cream serum makes cleavage transformation the new reality!

Helps to lift strengthen and volumize your perfectly plumped curves. Features lipofilling QuadraPLUMP + Volufiline extracts along with deep renewing actives for unparalleled results!
Boustise replenishes your skin with concentrated skin nutrition with cell renewing vitamin, antioxidant, and adaptogen actives.
Within weeks, you can experience a more perky, lifted, look and firmer, smoothed, feel to your breast and cleavage area.
Beautify and enhance your most delicate and alluring skin with Boustise.
Natural breast enlargement lipo-filling cream
Micro-delivery deep nutrition to firm and rejuvenate bust contours
Ideal for volumizing, lifting, and tightening from weight loss, pregnancy, or skin aging
Results seen in a few weeks with 2x daily application
Boustise contains QuadraPLUMP, a potent high performance synergy of 4 fat and moisture volumizing ingredients, featuring Mediterranean Sea Fern, Giant Kelp, Tamarind, and Pomegranate. This unique Sea Fern, is a highly nutrient dense brown sea algae sustainably harvested from the coast of France, that has been shown in studies to provide an 11% volume increase during the first month of use. It is teamed with a low molecular weight hyaluronic-like super hydrator Tamarind, plus nitric oxide deep collagen boosting Pomegranate Seed, plus the connective tissue nutritive, fat retention qualities of Giant Kelp. 
Contains Volufiline, Zhi Mu, to recruit fresh fat cells, fill out and repair previous dermal damage due to weight fluctuations, stress, or aging.
Other ingredients such as dermal targeting antioxidant enriching fat soluble vitamins A, C, and E, improve skin tone. Niacin, a form of vitamin B3, encourages anti-inflammatory action, counteracts uneven pigmentation, and boosts hydration. The inclusion of Gotu Kola targets circulatory and capillary function to enhance the tensile strength of skin, essential to the tightening and firmness of skin integrity as gradual plumping occurs. 
These volumizing and tightening ingredints are combined with multi-peptides, to enhance collagen and elastin production in the body, providing the optimal environment for dermal fibroblasts for additional skin strucure support.
Boustise's unique liposome formula action encapsulates extracts for deep delivery and maximum absorption. Supports a gradual volumization, lifting, and firming of the breasts. 
Adaptogens in the form of White Peony, along with Boustise's high antioxidant nutrients, optimizes hormonal health of women at all life stages.
Boustise is a safe and effective bust beautifcaton solution for all 
Only a few drops of Boustise are needed to cover the breast and the supporting area just above the breasts (excluding the areolas). Just lightly apply and allow to air dry.
Boustise uses micro-delivery technology which allows for enhanced penetration without harsh rubbing of the skin. The best time to apply is immediately following a shower, when circulation is enhanced, and the skin is clean.
Apply morning and evening and begin to see results in as little as 2-3 weeks.
Optimal results are seen after 6-8 weeks, where use can then be reduced to 1x a day, to 2-3 times a week to maintain the bust transformative effects.
Water/Aqua, Glycerine, Cucumis Sativus (Cucumber), Palmitoyl Olgiopeptide, Palmitoyl Oligopeptide, Palmitoyl Tetrapeptide-3, ORGANIC Tamarindus Indica Seed Extract (ORGANIC Tamarind), Chamomile Recutica Flower Extract, Hydrolyzed Wheat Protein, Aloe Barbadensis Leaf Extract, Caprylic Triglyceride, Lecithin, Dictyopteris Membrancea Extract (Mediterranean Sea Fern), Punica Granatum Seed Oil (ORGANIC Pomegranate), Macrocystis Pyrifera (Giant Kelp), Anemarrhena Asphodeloides, Propylene Glycol, Centella Asiatica Extract (Gotu Kola), Paeonia Lactiflora Root Extract (ORGANIC Peony), Ubiquinol (CoQ10),Tocopheryl Acetate (Vitamin E), Retinyl Palmitate, (Vitamin A), Ascorbyl Palmitate, (Vitamin C), Niacinamide (Vitamin B3), Phenoxyethanol, Caprylyl Glycol, Polysorbate 20, Carbomer, Lavandula Angustifolia, Mica
Testimonials
We let our reviews speak for themselves.
This cream works wonders. It takes time to notice amazing results. But after using it in the morning and before bed my breasts have completely filled in and look way better than before I used it. I had 4 kids so I was worried they would never look the same again. But this cream has drastically improved both my look and courage.
This is the best stuff EVER. Its worth the price and I suggest buying 2 bottles. Its truly miraculous and the results are fantastic.
I have had an ongoing problem with firmness and loss of my chest over the years and didn't think there was anything I could do except get implant or reconstruction surgery... This gave me the breasts I had in my 20s. Not only is it easy to apply but it allows me to be comfortable in my skin again and my husband hasn't complained one bit!
What an amazing cream!! I never expected to see results so soon this is wonderful
I'm a larger chested woman but as I age I've noticed the fullness at the top of my chest has diminished. This cream smooths the stretchmarks and plumps the tissue beautifully. I am hoping for lasting results, but am pleased thus far.
This stuff works great! I do not have very big breasts at all and ever since I have been using this they have grown quite a bit. It smells great and goes on so smooth.
10% off
For new customers
Use WELCOME10 at checkout
Free

shipping
For USA Orders
Free Returns
within 30 days of delivery
1% Donated Annually
to StellarBRIGHT Kids, prenatal and childrens nutrition program in South America